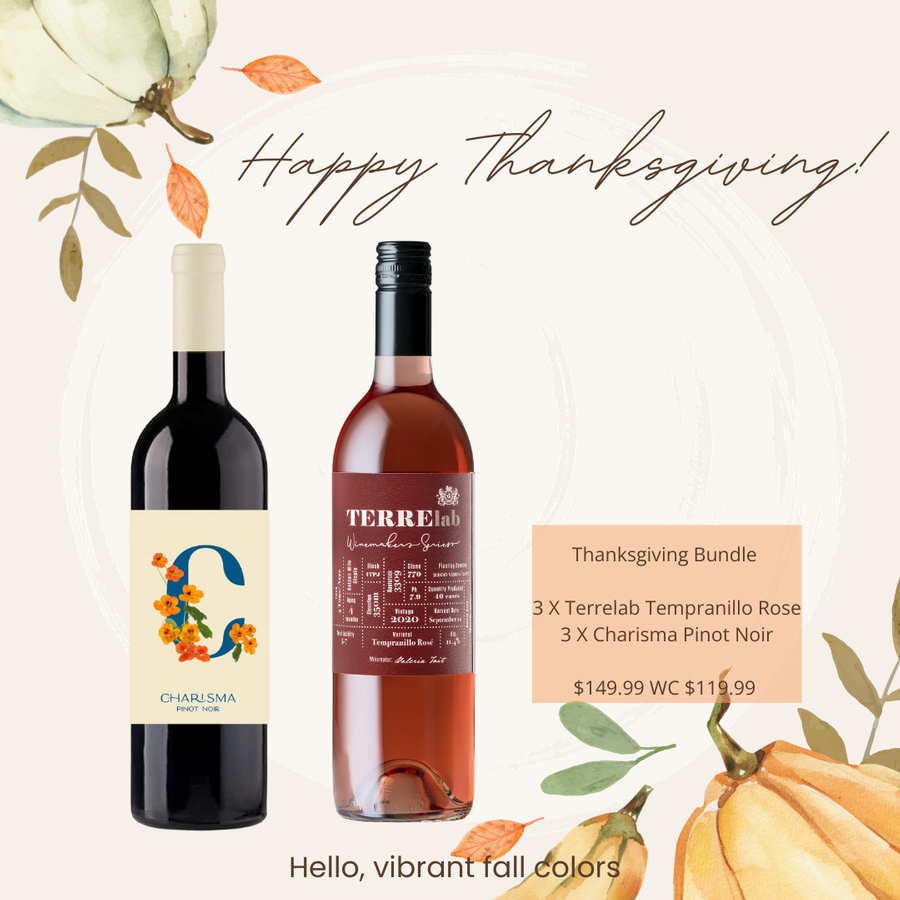 Thanksgiving Bundle
---
A Beautiful Thanksgiving Collection
2021 Terre Lab Tempranillo Rose is an offering from our new, very exclusive label representing the best expression of our different vineyard sites. The Tempranillo Rosé is crisply dry with notes of green peppercorn, delicate strawberry and fresh Okanagan cherry. Pairs beautifully with Caramelized Onion and Balsamic Tomato Tarts.
2022 Charisma Pinot Noir Sourced from our Lake Bluff vineyard in West Kelowna, this Pinot Noir was 25% whole cluster
fermented and 75% crushed fruit fermented. Using wild yeast, the Pinot Noir underwent post ferment maceration for 6 weeks and pressed into stainlesssteel tanks. 20% aged in new French Oak. Aromas of Okanagan cherry and mushroom with flavours of cherry, forest floor, and red raspberry. Classic pairing with Roasted turkey and Roasted Fall Vegetables.
Based on your shopping cart here are some suggestions!