The Team
---
A FAMILY'S TRADITION
Gold Hill is a family enterprise that now embraces two generations of the Gill Family. Sant and Gurbachan's sons are also now deeply involved in the management of the winery and the vineyards.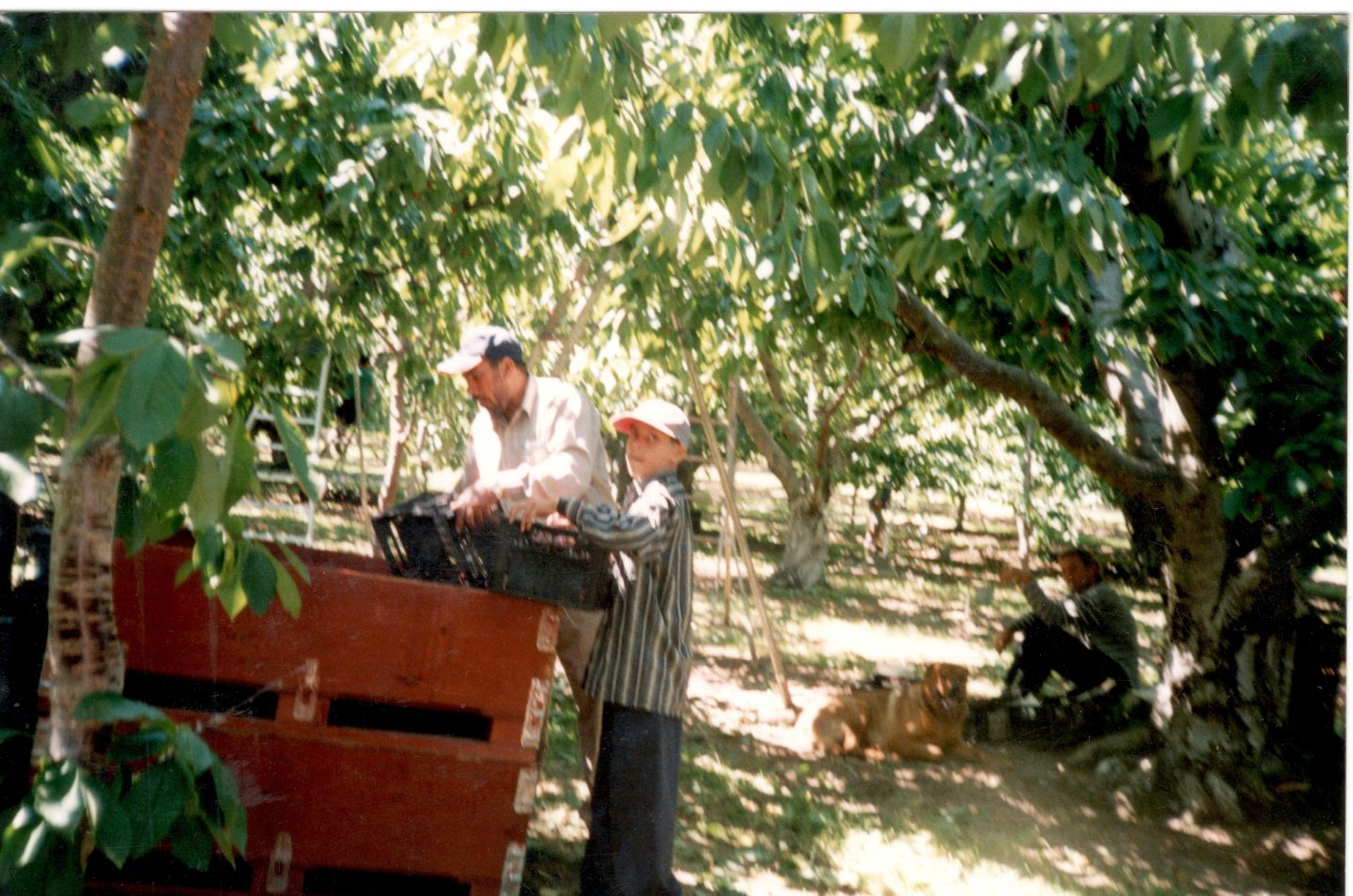 ---
Meet Our
Team Members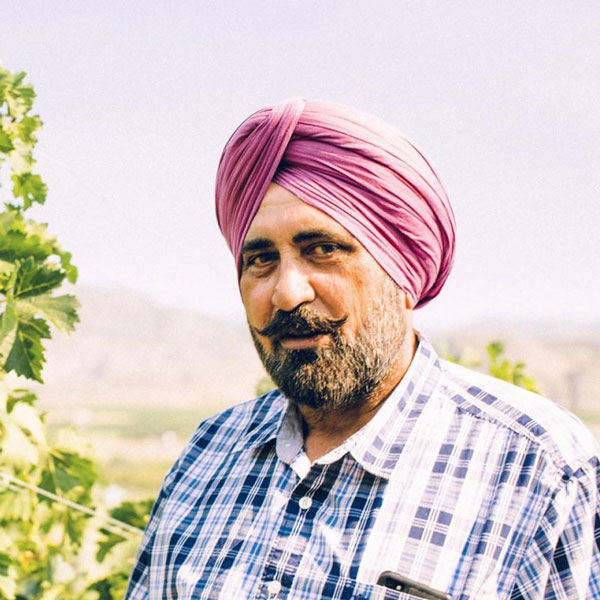 Sant Gill
Founder
Born in Punjab, India, Sant immigrated to Canada in 1984 to join his uncle who had established a farm in the Okanagan. After years of working alongside his uncle, Sant had accumulated enough hard-earned savings to purchase a 24-acre site on the historic Golden Mile from the King family in 1995.
Sant spent his earlier years working as a contractor for numerous vineyards in the Okanagan at the time, most notably Mt. Boucherie Winery under the direction of Kal Gidda, one of the principals of the winery. Sant also performed small contract work at several wineries including Hester Creek under the original owner Joe. This vast experience developed into a wealth of knowledge, due to the work Sant did for his uncle in vineyards and orchards and his contract jobs in vineyards for other producers. Sant also farmed his own orchards of tree fruits such as peaches, apricots cherries and apples and sold his premium fruit directly to wholesalers in the Lower Mainland.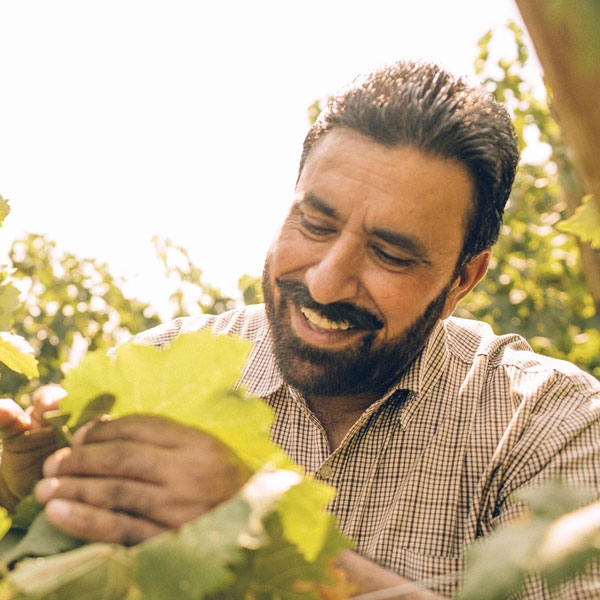 Gurbachan Gill
Founder
Born in Punjab, India, Gurbachan followed his brother and immigrated to Canada in 1989. Gurbachan joined his brother and uncle on the family farm, where he acquired the knowledge of fruit growing in the Okanagan. Along with his older brother Sant, Gurbachan with the entrepreneurial mindset expanded the orchard farming into a wholesale and retail fruit business. Gurbachan established Gill Farms with the idea of selling fruit to retailers in the Lower Mainland. Over the years when the brothers decided to fully convert their orchards into vineyards, Gurbachan continued his entrepreneurial ambition into vineyard management. Gurbachan used his expertise in managing and planting vineyards for many renowned wineries in the Okanagan and continues to offer his expertise.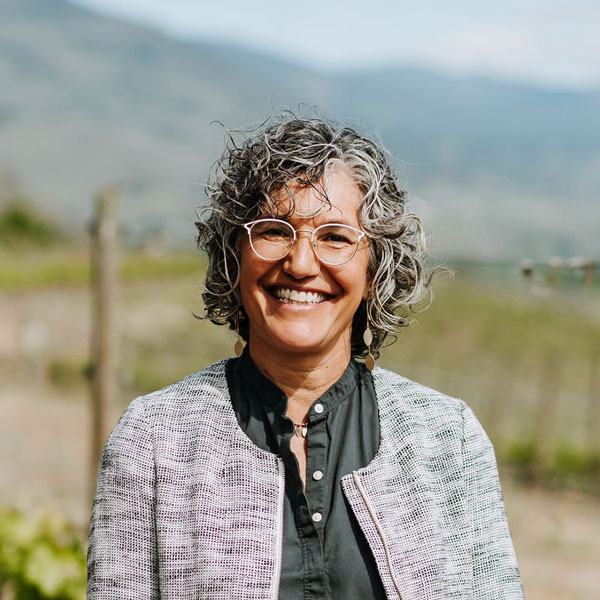 Val Tait
WINEMAKER & GENERAL MANAGER
As a practicing hands-on viticulturist and winemaker in the Okanagan wine industry for almost 3 decades, Valeria Tait brings a wealth of experience and knowledge to her role as General Manager and Winemaker for Gold Hill Winery. Her analytical focus started with undergraduate training in Molecular Genetics and Plant Biochemistry at SFU and then she went on to earn an Enology and Viticulture degree from University of California, Davis, Napa. Involved with a number of the iconic wine producers in the valley, including Poplar Grove, Painted Rock and Bench 1775 Winery, Tait brings her experience to an artisanal approach to wine-growing, focusing her skills as she comes full circle to now create small lot, hand crafted wines from fruit grown at the exceptional Gold Hill Estate Vineyard.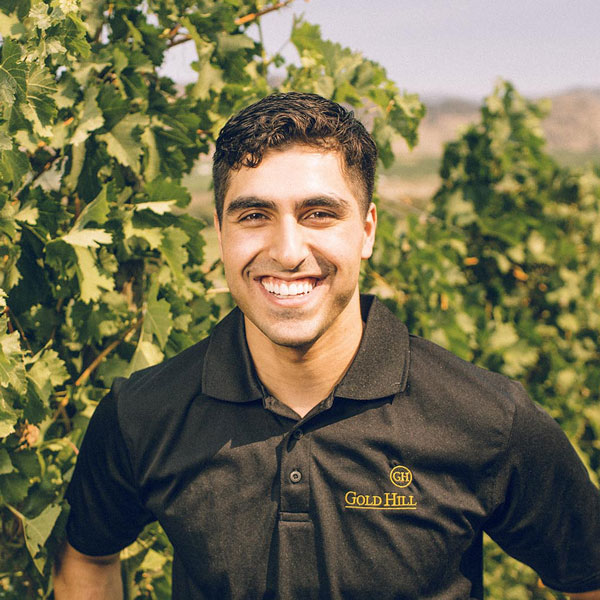 Navi Gill
Business Manager
Born and raised in Oliver, Navi grew up on the family farm and has been tied to the family business since the beginning. As a small child, Navi earned his entrepreneurial and farming skills working alongside his father and uncle. Navi attended Osoyoos Secondary School and obtained his Bachelor of Business Administration at Okanagan College specializing in Accounting. As the emerging second generation in the wine business, Navi has grown up as the wine industry in the Okanagan has grown. Today Navi is Involved in all aspects of the winery business, where he continues to help with the day to day operations from the vineyards, cellar and tasting room and has grown Gold Hill into the success it is today.