Vineyards
---
Gold Hill Estate Vineyard is located above the trench of the South Okanagan Valley, on the Western side of the valley. The vineyard is located on an Eastern-facing, gently sloping bench land, made up of alluvial outwashes and Okanagan floodplain deposits.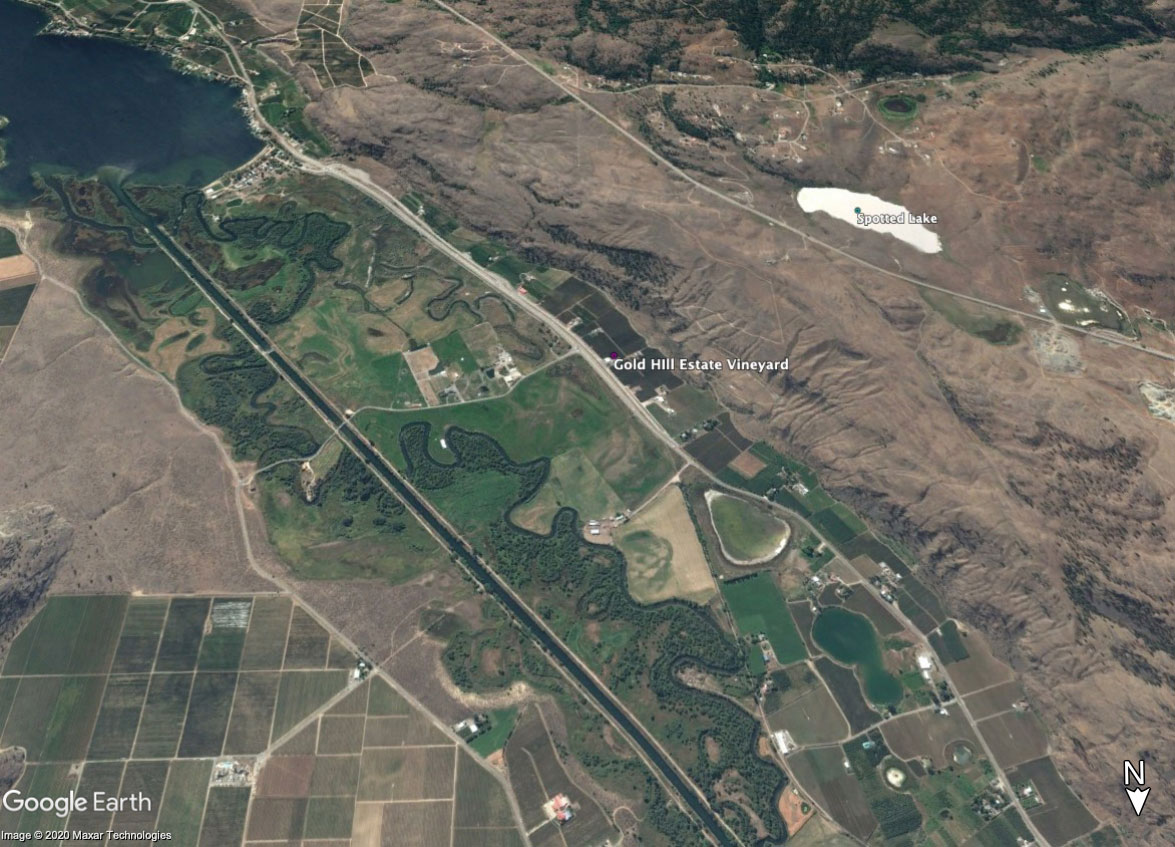 Historically, this site was part of the original "Golden Mile" farm. So named because it regularly avoided frosts and damaging cold weather that affected other farms in the region.
The Gill brothers, Gurbachan and Sant, learned of the phenomenal growing conditions of the Okanagan Valley. After arriving to Canada in the early 1980's and farming the South Okanagan, the brothers recognized early on the microclimate of the vineyard site and how geological and soil features would allow for excellent conditions to ripen wine grapes.
Bathed in early morning light, the vineyard warms quickly, and any dew or condensation is rapidly evaporated. Late in the day, in the peak of the hottest sun, the surrounding hills afford shade and protection, preventing sunburn or scorching and helps to reduce evapotranspiration rates. Average frost-free days and average accumulated growing heat units for this site are amongst the highest in Canada, and semi-arid climate all combine to give excellent conditions for growing wine grapes
The site was carefully analyzed for soil chemistry and structure, water holding capacity, climate variables and air flow to assess the best row orientation and layout for different varieties.
Planted in 2008, the site was planted with the best clones and rootstock combinations to suit the site. Clonal vines were sourced from France using ENTAV identified clones, made famous in bordeaux and Rhone. Gold Hill Estate Vineyard has consistently produced fruit that has resulted in highly awarded wines, both domestically and internationally.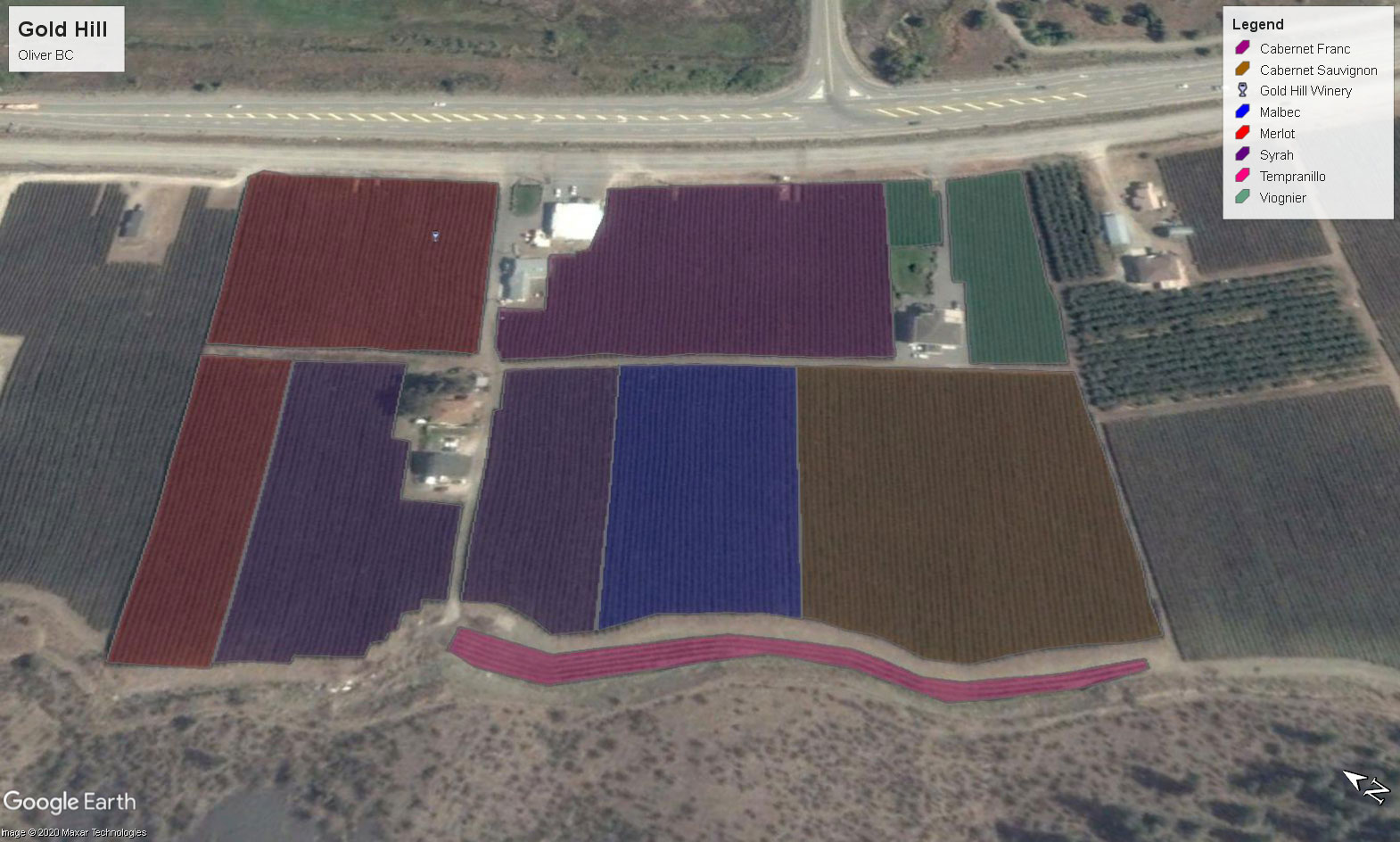 Clonal Tables
| | | |
| --- | --- | --- |
| Variety | Clone /rootstock | Planting density per acre |
| Cabernet Franc | 214 / 3309 | 2200 |
| Cabernet Sauvignon | 191 / 3309 | 2200 |
| Malbec (Cot) | 598 / 3309 | 2200 |
| Merlot | 181 / 3309 | 2200 |
| Syrah | 470 / 3309 | 2200 |
| Viognier | 1051 / 3309 | 2200 |