Lemon Garlic Spot Prawn Skewers with Gold Hill Sauvignon Blanc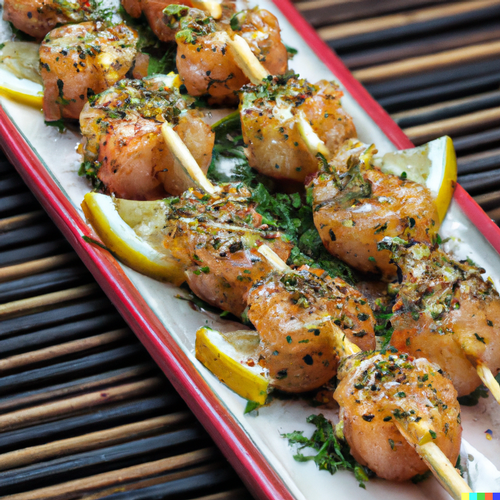 Ingredients:
- 1 pound raw in-season spot prawns, peeled and deveined
- 2 cloves of garlic, minced
- 1/4 cup olive oil
- 2 tablespoons lemon juice
- 1 teaspoon lemon zest
- 1/2 teaspoon salt
- 1/4 teaspoon black pepper
- few sprigs of fresh parsley, chopped
- Skewers

Instructions:
1. In a large bowl, combine garlic, olive oil, lemon juice, lemon zest, salt, and black pepper. Mix well.
2. Add spot prawns to the bowl and toss to coat the prawns with the marinade. Cover the bowl and refrigerate for at least 30 minutes.
3. Preheat grill or grill pan to medium-high heat.
4. Thread 4-5 spot prawns onto each skewer.
5. Grill the skewers for 2-3 minutes on each side, until prawns are cooked through and opaque. Top with the fresh chopped parsley.
6. Serve the spot prawn skewers with a glass of chilled Gold Hill Sauvignon Blanc. Enjoy!